See What Others Have To Say About My Service
Testimonials and Memorials
**You are invited to send your beloved pet's picture and/or your heartfelt message to our email address for placement on this page. Please sign your name as you would like it to be seen publicly, with or without your town and state. Postings may be rotated in/out as space permits.
After introductions, Dr. Adamson examined Molly, noting her deterioration and reassuring us that we made the right decision. Molly lay down on the blanket where we petted her while she relaxed following the first shot, then the doctor gave her a shot to put her to sleep. I stayed with her for the last part. I said my goodbyes and he gently wrapped her in a blanket and took her away. I have attended euthanasias three times. This was so calm and humane compared to the other times. I strongly recommend Gentle Sleep. They were extremely kind, caring, and professional.
"My wife and I talked today and were surprised about how much easier Molly's passing was with your help. We are grateful that we found you. Thank you so very much. I sent the email below to our usual vet who could not travel to our home:"
Steve and Danielle Harbert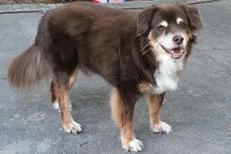 "You came by our house yesterday to euthanize our old friend, Foster. I just wanted to let you know how much I appreciated your professionalism and compassion. It was a tough time for our family, but you made things easier."
Brian H. Charlotte, NC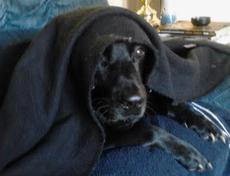 "I just wanted to thank you again for coming last night. I am so glad that Sammy was able to cross the bridge in his own home with his people and not be scared. God bless you two for what you do. I am not sure I properly thanked you last night."
Diane and Billy Cannon Charlotte, NC
"I just want to let you know how much your services meant last night for Kitty and us. I don't know if he had the strength to get stressed if we'd taken him to the emergency vet but this was so much more personal. You and your wife are wonderful and compassionate people. Miss him badly and Echo is lost. The ['When Cats Grieve'] sheet you left was helpful. Thank you again for having the heart to do this for people."
Jane and Brittany Charlotte, NC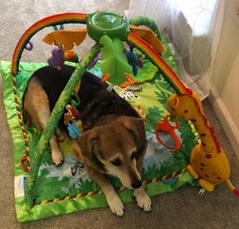 First, thank you, Dr. Dan, for making what was a hard and sad time so much better. Gentle Sleep is a perfect name for your service. You are not only a gentle soul and experienced veterinarian, but your approach to helping us ease Sammi from her life was as peaceful for her and as comforting for us as it could possibly have been. We had never put a dog to sleep in our home before and what a difference it makes. No matter how comforting a vet's office tries to be, it cannot compare to what it was like to have Sammi simply be happily chewing her favorite rawhide, in her own bed, in our home. Thank you for your quick responsiveness and expertise.
Lucky and Phil Charlotte, NC April 3, 2021